NO MIND MALA : TREASURE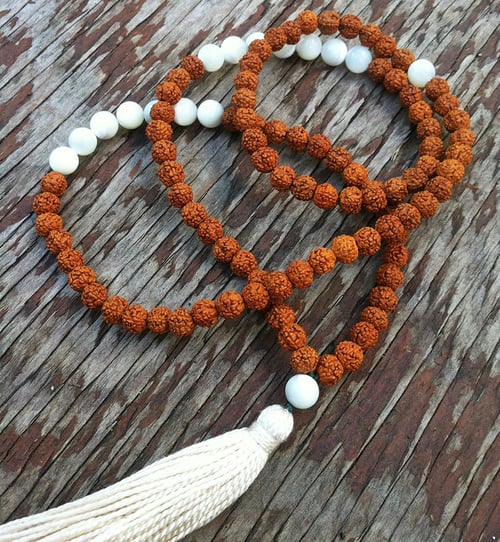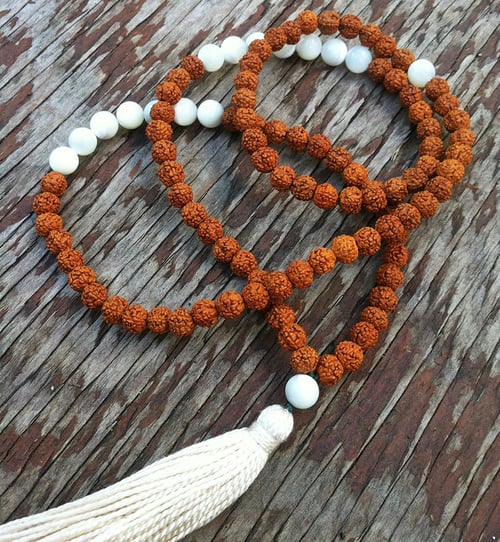 NO MIND MALA : TREASURE
4-6 WEEKS DELIVERY TIME
All No Mind Malas are made-to-order. Each gemstone and all materials are unique, your piece will not look exactly as in the image.
_______
This piece holds sacred Rudrasha Seed, to help keep ones energetic field intact, as well as it helps dispel negative external energies. It is a seed that helps the seeker stay internalized, as well as it symbolizes the gifted latent life-force held within each being.
This piece holds Mother of Pearl, symbolizing the treasures that can be found at the depths of our being. It also reminds us of the ebbs and flows of life, and that such movement is most natural, and inspires us to move through changes and transitions with trust and grace.
Made with Love!
Please contact us for more details on this piece, and for special orders. Blessings...