NO MIND MALA : PRANIC FLOW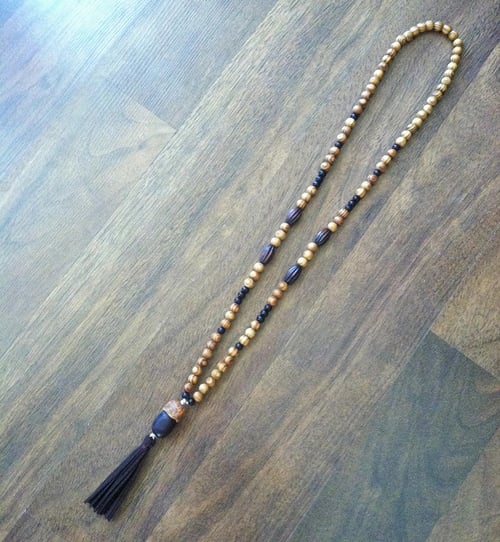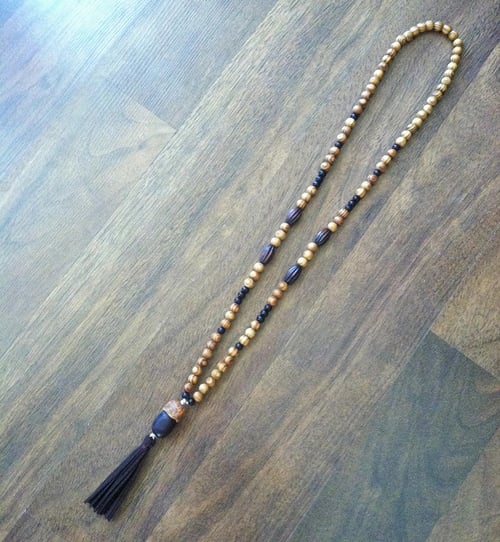 sold out
NO MIND MALA : PRANIC FLOW
This piece holds beautiful Wood and sacred Rosewood, plus a large Nut/Seed and a dark brown (vegan) suede tassel.
The Wood holds the wisdom of the trees, helping us to get more in tune with Mother's rhythms, and teaches us to bend and not break in the winds of Life. The Rosewood, which is traditionally used for prayer beads, calls upon Ganesha; the creator and remover of obstacles and blessed challenges on our path, facilitating our evolution by giving us what we need in order to grow. Rosewood is also a warming wood, improving circulation, immunity and healing. The Seed guru bead holds the symbolism of the latent life-force that is held within each being, helping us to see and appreciate the energy constantly pouring from within.
Made with Love!
Please contact us for more information about this piece, and for special orders. Blessings...